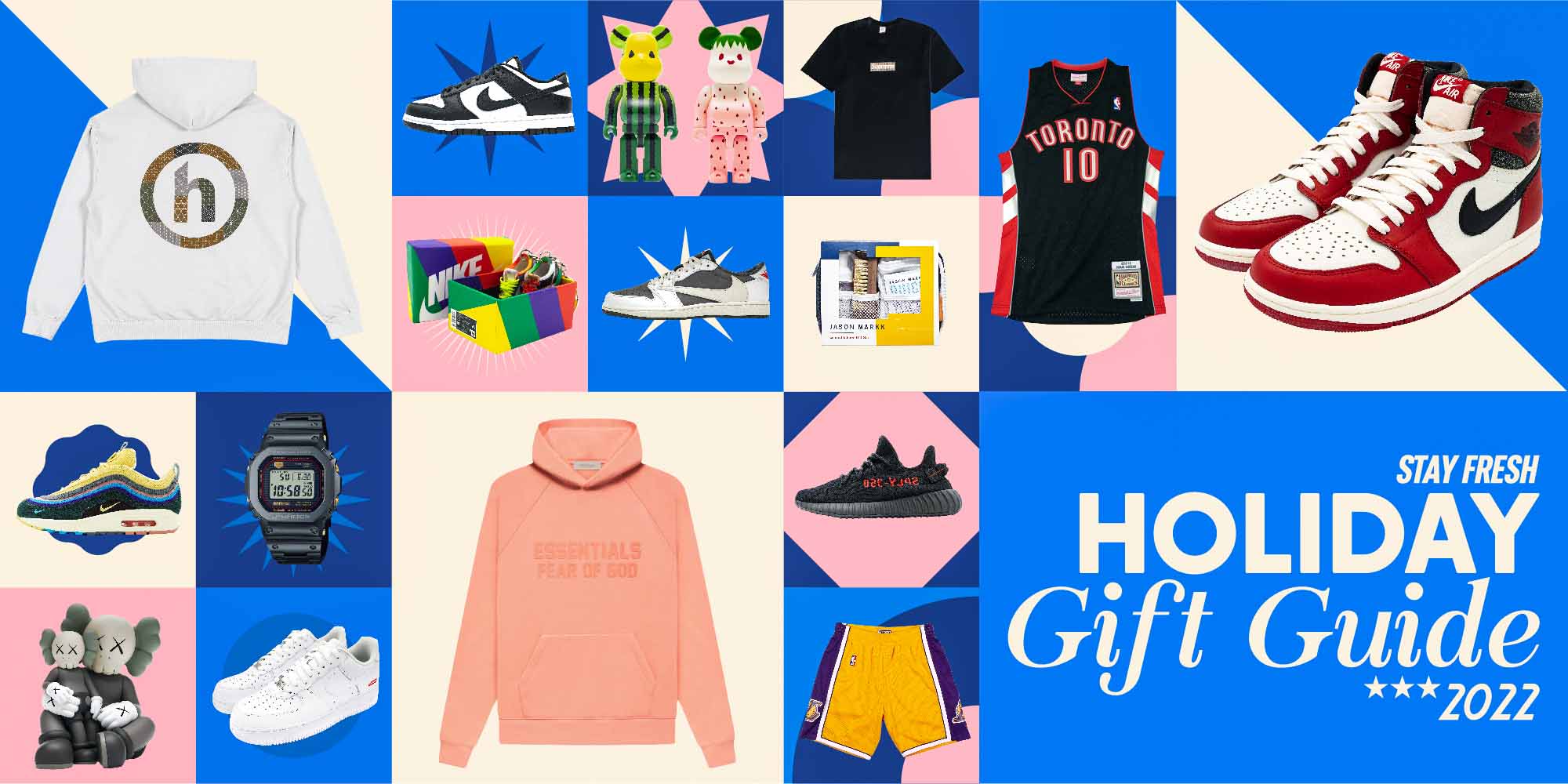 STAY FRESH HOLIDAY GIFT GUIDE 2022
The Holiday Season is officially here! We at STAY FRESH are here to help you pick out the perfect hypebeast gift for anyone in your life, under every budget. Read on for our 2022 Holiday Gift Guide for ideas on how to engage in your 'inner Santa.'
$100 AND BELOW
Distant relative? Work organized "Secret Santa?" Stocking Stuffers? Or just on a budget? Check out these gift ideas that won't break the bank, yet shows that you care!
SHOP ITEMS (from top left)
$101 - $250
Want to impress that special someone with their gift? Or just upping the budget because your gift recipient is worth it. These gifts will definitely fall under the "they wouldn't spend that money on themselves, so I should get it for them" category.
SHOP ITEMS (from top left)
$251 - $500
Now it's getting serious. These gifts will send the message that you're at the top of their priority. These people are going to be on your cell phone's "favorite" list. The first person you send a funny meme to when you see it on your social media. You most likely know them so well, you don't even call them by their given name anymore, only by nickname. These gifts will show them how much you mean to them.
SHOP ITEMS (from top left)
$501 - $1000
You know those people who have a Birthday really close to Christmas? And you tell them that they can either have two smaller gifts or one big one? Or maybe you know someone who really deserves something special for the Holidays. These gifts will easily add a +10 to their hype game for when they return to work / school from the holidays.
SHOP ITEMS (from top left)
$1000 AND UP
Money is not an issue when it comes to showing your love? Maybe you've been saving up all year to make sure you can get something impressive to give. Or, you may have messed up big time in your relationship and need to get that special "please forgive me" gift to that person you've wronged. Either case, go nuts! And Happy Santa'ing with these big time gift ideas.
Leave a comment